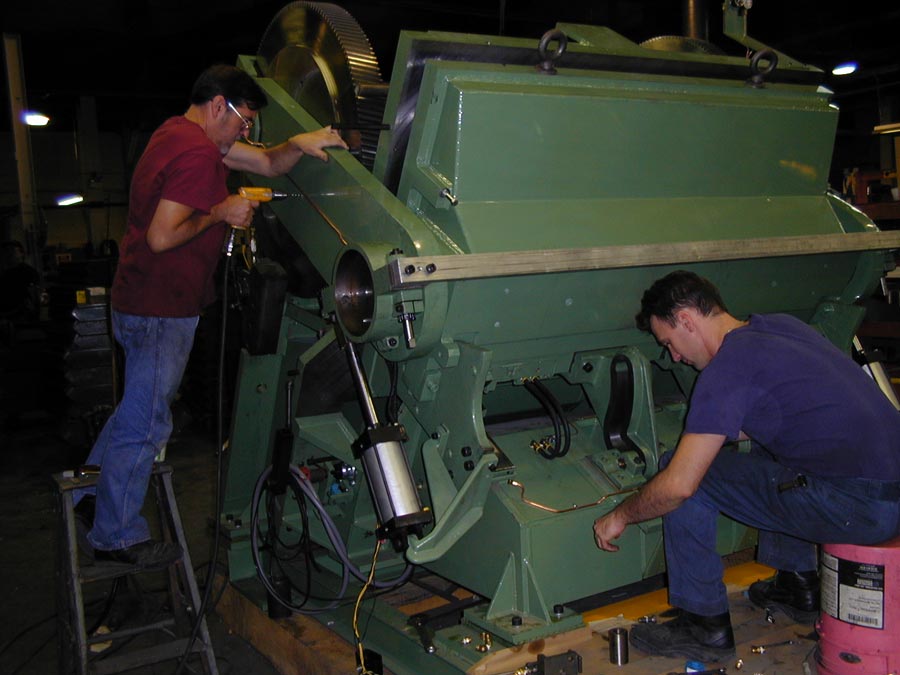 The Source for Hot Stamping, Metal Stamping and Clamshell Die Cutting Machines
More than 100 years of combined experience.
Experienced sales and cost-effective solutions to get you the machine you need or the parts and service to get you back up and running.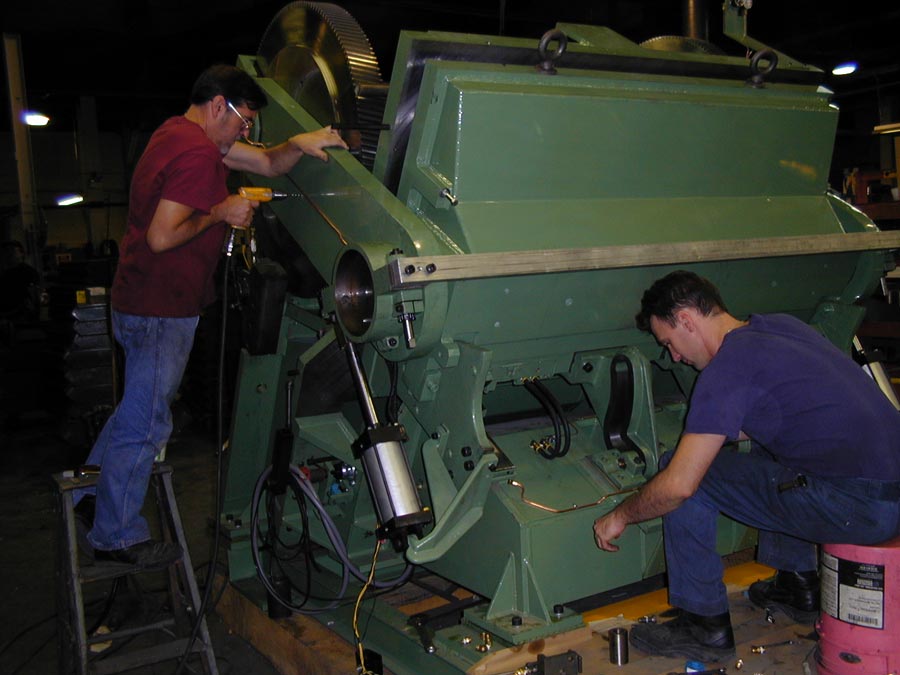 The Source for Hot Stamping, Metal Stamping and Clamshell Die Cutting Machines
More than 100 years of combined experience.
Experienced sales and cost-effective solutions to get you the machine you need or the parts and service to get you back up and running.
About Us / Our Team
Dave Mussi
Hello, my name is David W. Mussi, I'm the owner of Nationwide Die Cutting Services and Nationwide Parts & Services. I started my technical career as a trained machinist in 1982 after graduating from Tri-County Regional Vocational Technical High School in Franklin, Massachusetts. My first job was working for Thomson National Press as a Utility Man/Machinist. The job description for this position included every aspect of the manufacturing process of a Thomson Die Cutter including machining, painting, and final assembly.
In 1990, I became a full-time assembly/service technician. As my skills progressed, I was promoted to Assembly Foreman overseeing 10 full time employees and the manufacturing of several different styles of Thomson die cutting machines. I held this responsibility while also performing field service when needed. My direct input was instrumental to changes that increased the productivity of the Thomson press as well as helping to improve its overall quality.
In 2007, primed with the skills I developed over the years and believing there was a viable market for quality field service of all styles of die cutters I decided to start my own business, I teamed up with Rob and Bob Weidhaas and started the service division of My Press Needs, LLC and named it My Service Needs, LLC. Our service division was located within the Thomson National Press building which allows us to maintain a close working relationship with Thomson including performing all their customer field service work.
In 2016 I made the decision to venture out on my own. I purchased all the equipment, inventory, and parts from My Press Needs and moved to Attleboro, MA. Where I had a small assembly area and warehouse. After several years in Attleboro and realizing there's a real demand for Clam Shell style service, I felt it was time to expand. In 2020 I contacted the owner of Thomson National Press and discussed my interest in purchasing his company. I negotiated the purchase of not only the Thomson Brand but also The Thomson Group which included the companies; Thomson National Press, Thomson Value Line, Kensol-Franklin Hot Stamping Presses & Perkins Automatic Presses. This purchase included all files, drawings, inventory, and machinery. The need for a bigger facility was obvious. With the help of the staff of Thomson Press and Mike Dowdy of Hot Stamp Service, we loaded my truck and moved to Whitinsville, Ma to a new 10,000 sq.ft facility.
This new facility allows us the room to have a machine shop and a larger assembly area and parts warehouse. It affords us the ability to machine and assemble new Kensol and Perkins machinery. Refurbished Thomson equipment and provide parts for all the equipment.
I'm excited about my new venture. Nationwide Parts & Services along with sister company Nationwide Die Cutting Services is committed to providing expert service for Kensol, Perkins and as many as 12 major clamshell press brands. I have traveled to countries such as China, Canada, India, Singapore, Taiwan, Mexico and Peru. I have provided reliable repair services and qualified maintenance training on how to maximize production and minimize downtime regardless of which die cutting press you own. My experience with working with so many diverse companies has taught me multiple styles and techniques of die cutting one of which may be the perfect solution for your individual needs.
Now that I've started Nationwide Parts & Services I can add to my commitment of providing quality OEM Hot Stamp Kensol equipment and parts, Perkins Stamp presses and parts and Thomson Parts.
Mike Dowdy
In 1995 Mike joined Kensol Franklin when they were located in Norwood, MA. He started work in the mechanical assembly department building all assemblies for the benchtop hot stamping press lines. In early 1996 Kensol Franklin moved the company to Newburyport, MA after purchasing Imtram pad printing Co. Later that year Mike started working in the electrical assembly department building electrical control systems for all standard vertical hot stamping press models.
In 1997 he started building electrical control systems for the Louda credit card and 164 label press models as the lead control systems assembler. Before the years end The Thomson Group purchased Kensol Franklin and moved its operations to Franklin, MA where they were located. 1998 through 2014 Mike worked in many departments including sales, technical support, service and engineering. In 2015 Mike started his own company Hot Stamp Service buying and selling previously owned Kensol Franklin equipment along with providing support and service to customers. In November, 2020 Mike joined Kensol Franklin again after Nationwide Parts and Services purchased it in September of that year.
Paul Landry
Paul has over 40 years experience in all aspects of machine design, and mechanical and industrial engineering.
In his latest role prior to joining our team in 2020, Paul was the Chief Engineer / Product Engineer at THE THOMSON GROUP/ Kensol-Franklin. He Researched, created and implemented new designs and engineering for Thomson die cutting presses, Perkins power presses and Kensol-Franklin decorating machines. Paul successfully designed and engineered several complete Kensol-Franklin decorating machines. His expertise includes: CAD program: Anvil, Customer Service, Syteline MRP Systems, and Project Management.